Machan Consulting is a leading advisor to global manufacturing businesses, specialising in the pharmaceutical, medical device and biotech sectors. Ian works as a trusted advisor, strategic developer and programme manager for growth, mergers and acquisitions.
Ian is available for selected assignments alongside his other work as a global lead advisor on advanced services for all manufacturing companies.
"Ian has worked with us on multiple complex, confidential projects. These have included managing company mergers, capability enhancement and people development. I would recommend him to anyone".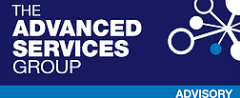 Working at the Advanced Services Group Ian helps global manufacturers and technology innovators to develop services-led strategies in order to deliver profitable growth.
If you are looking to change your business model to take advantage of advanced services or otherwise extend your reach into the value chain through servitization please visit our website at www.advancedservicesgroup.co.uk or contact me directly.